Fulton County Chamber of Commerce Hosts Women in Business – This Girl is on FIRE!
Events
Posted by: Fulton County 1 year ago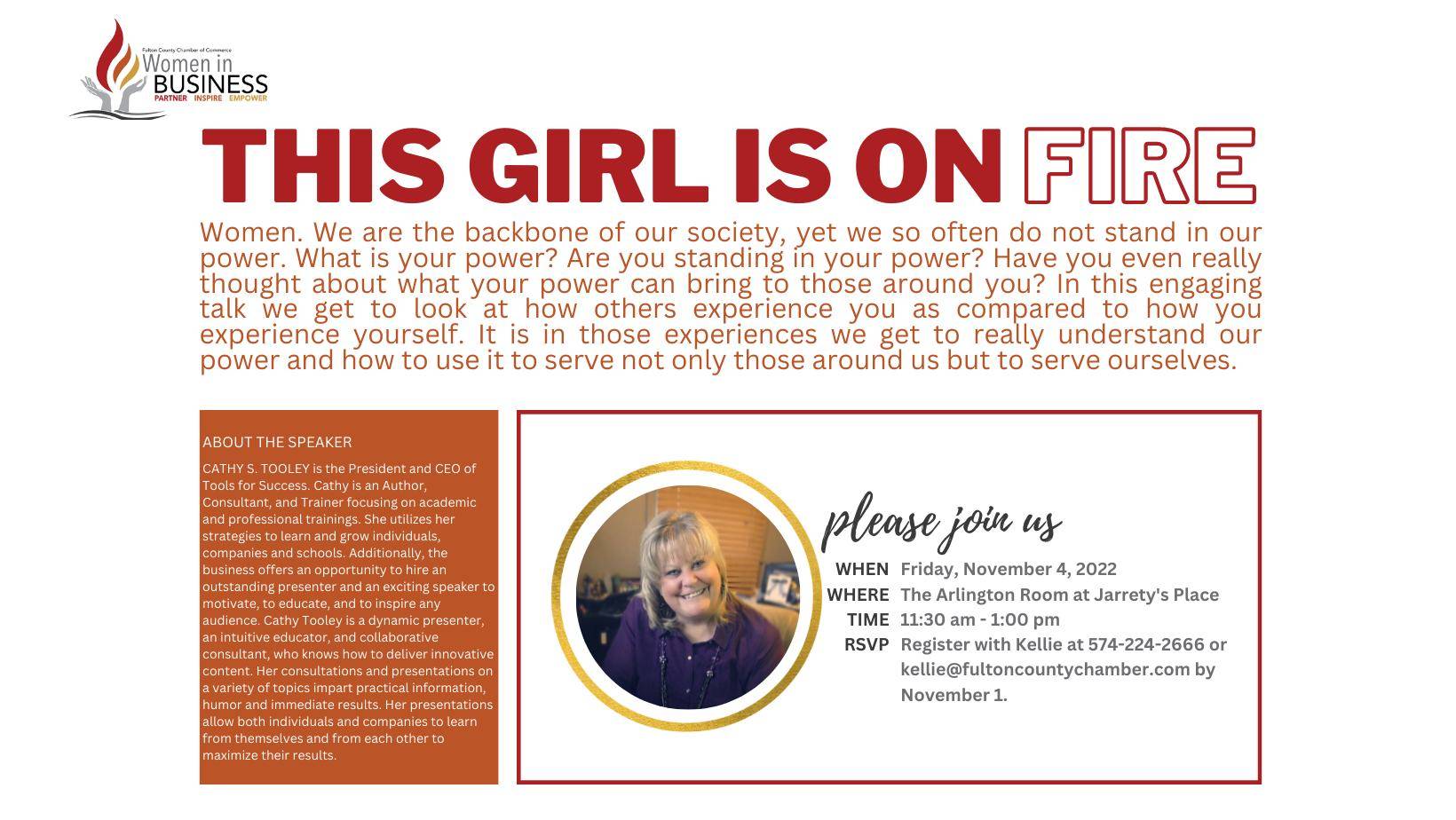 Women. We are the backbone of our society, yet we so often do not stand in our power. What is your power? Are you standing in your power?
Have you ever really thought about what your power can bring to those around you?
In this engaging talk, we get to look at how others experience you as compared to how you experience yourself. It is in those experiences we get to really understand our power and how to use it to serve not only those around us but to serve ourselves.
About The Speaker
Cathy S. Tooley is the President and CEO of Tools for Success. Cathy is an author, consultant, and trainer focusing on academic and professional trainings.
She utilizes her strategies to learn and grow individuals, companies, and schools. Additionally, the business offers an opportunity to hire an outstanding presenter and an exciting speaker to motivate, educate, and inspire any audience.
Cathy is a dynamic presenter, an intuitive educator, and a collaborative consultant. She knows how to deliver innovative content. Her consultations and presentations on a variety of topics impart practical information, humor, and immediate results.
Cathy's presentations allow both individuals and companies to learn from themselves and one another to maximize their results.
Please Join Us
Register with Kellie by calling 574-224-2666 or via email at kellie@fultoncountychamber.com by November 1 for this event.
This talk will take place on Friday, November 4 at 11:30am in The Arlington Room at Jarrety's Place.