Our Cities & Towns
Located Within Fulton County
There are five diverse towns within Fulton County, each offering its own unique experience of our county. Click below to learn more about each individual location and plan your visit through our county!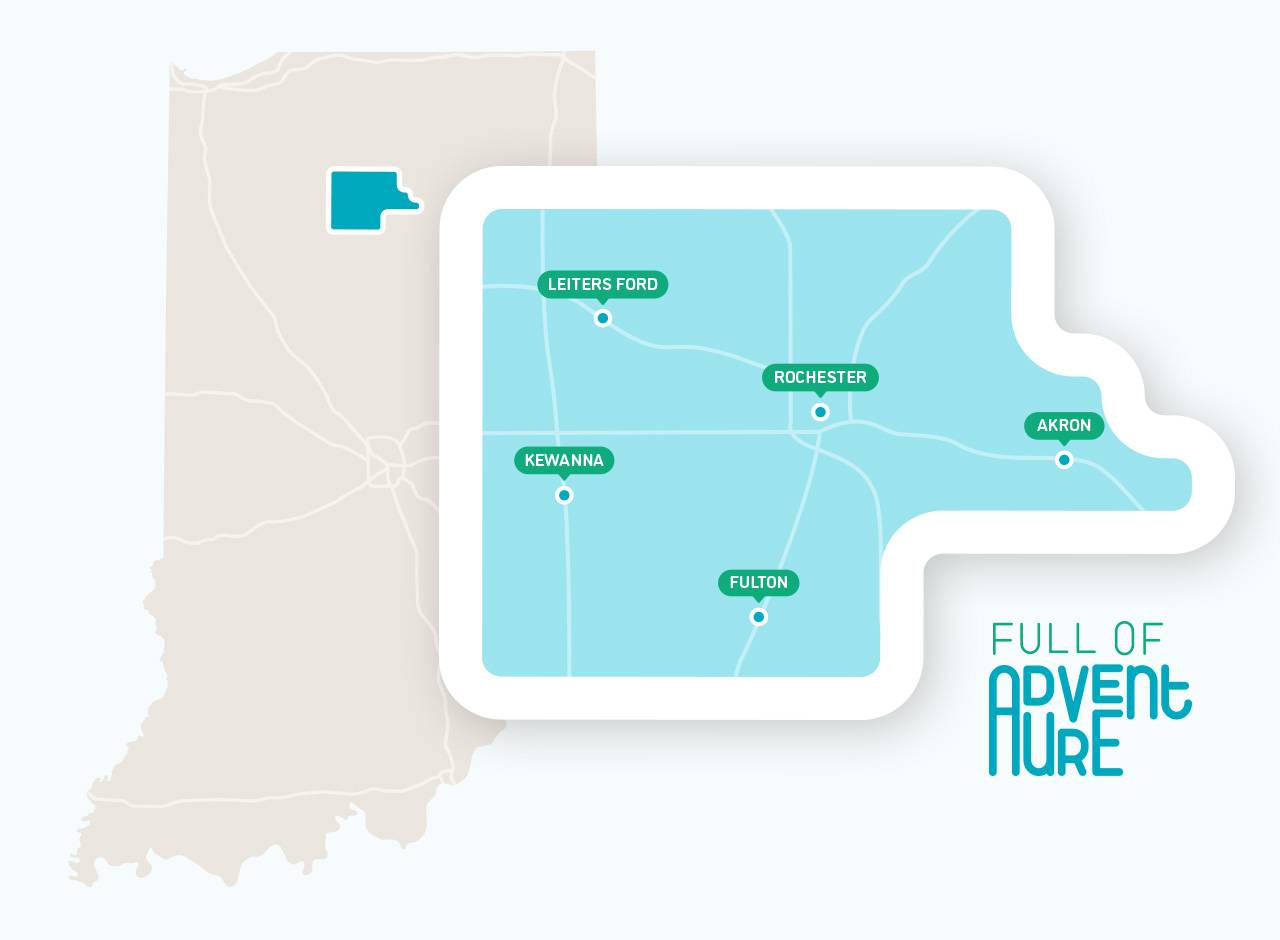 Our Cities
Visit Our Charming Communities
Nestled along the Tippecanoe River and conveniently located off of US 31, Fulton County will give you plenty of reasons to become a repeat visitor.