Connect with Us
Want to know more? Have questions about where to stay or what else there is to do in Fulton County? Send us a message here or follow us on any of our social media pages to get connected with Fulton County.
Call Us
We're available Monday - Friday during normal business hours.
Events Grants
Grants are available for marketing expenses for events in the County. There is no deadline to apply. Contact the Fulton County Chamber office for an application.
Visit Our Neighbors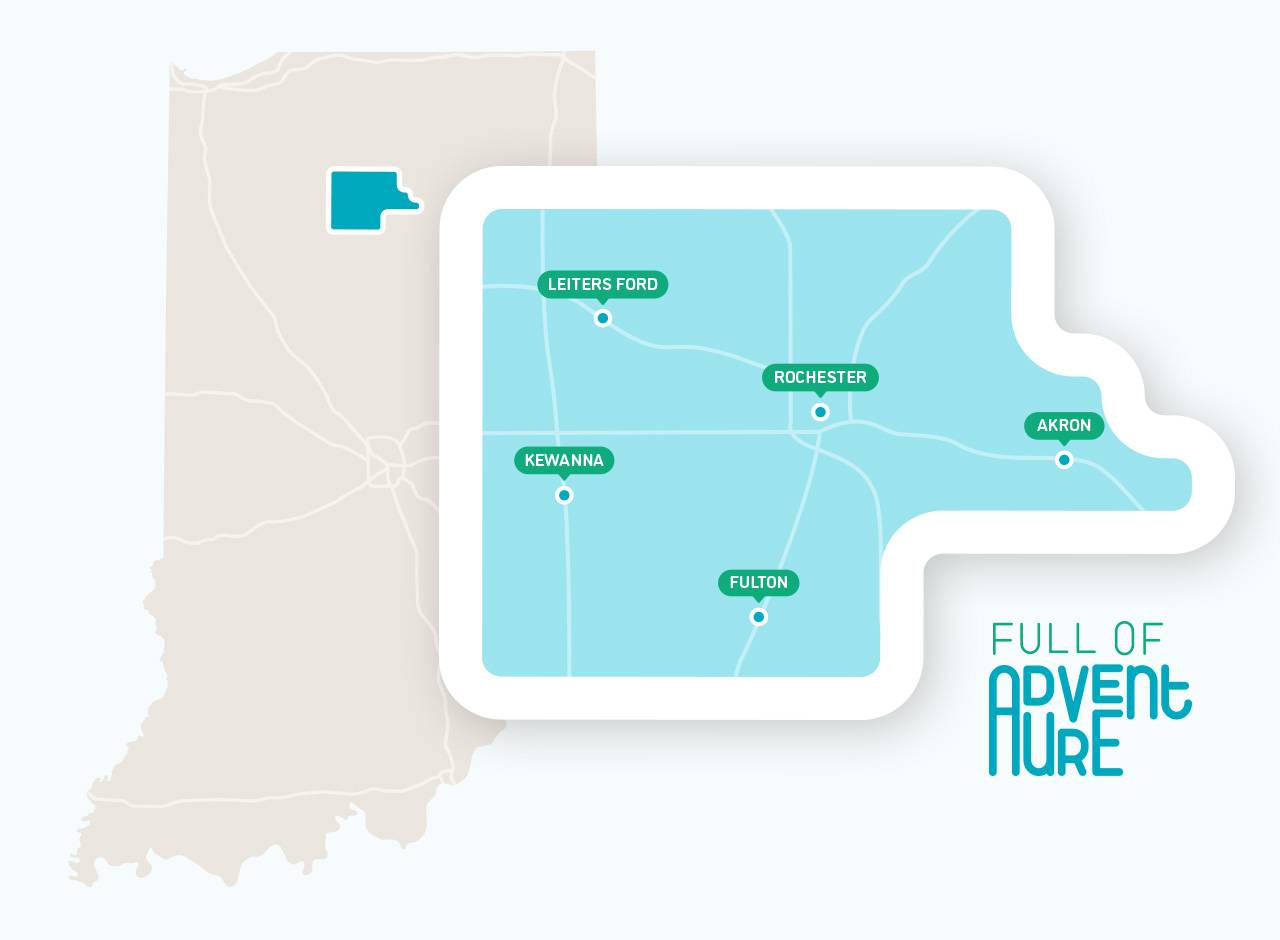 Our Cities
Visit Our Charming Communities
Nestled along the Tippecanoe River and conveniently located off of US 31, Fulton County will give you plenty of reasons to become a repeat visitor.